Experience Columbia!
March 22, 2020 - March 31, 2020
Embark on an incredible journey through the Andean oasis of Colombia and begin a love affair with the vibrancy, spirit, and passion of this emerald of the Caribbean coast. Visit Bogotá – Colombia's beating heart. Fly over mystic valleys and stand at the foot of the Andes in Colombia's verdant coffee region, where wax palms tower overhead and the secrets to perfect Colombian coffee are revealed. On a journey of discovery, tour the murals of Medellín's Comuna 13 with a neighbourhood resident. Adventure to the Cocora Valley with 4x4 "Willys" to hike or explore on horseback. Line the aisles of a sensory buffet at Paloquemao market, and indulge in the romance and history of sultry Cartagena. When you experience Colombia, you discover earthly treasures swept across stunning Caribbean landscapes that enliven the spirit – and sense of adventure – around every turn.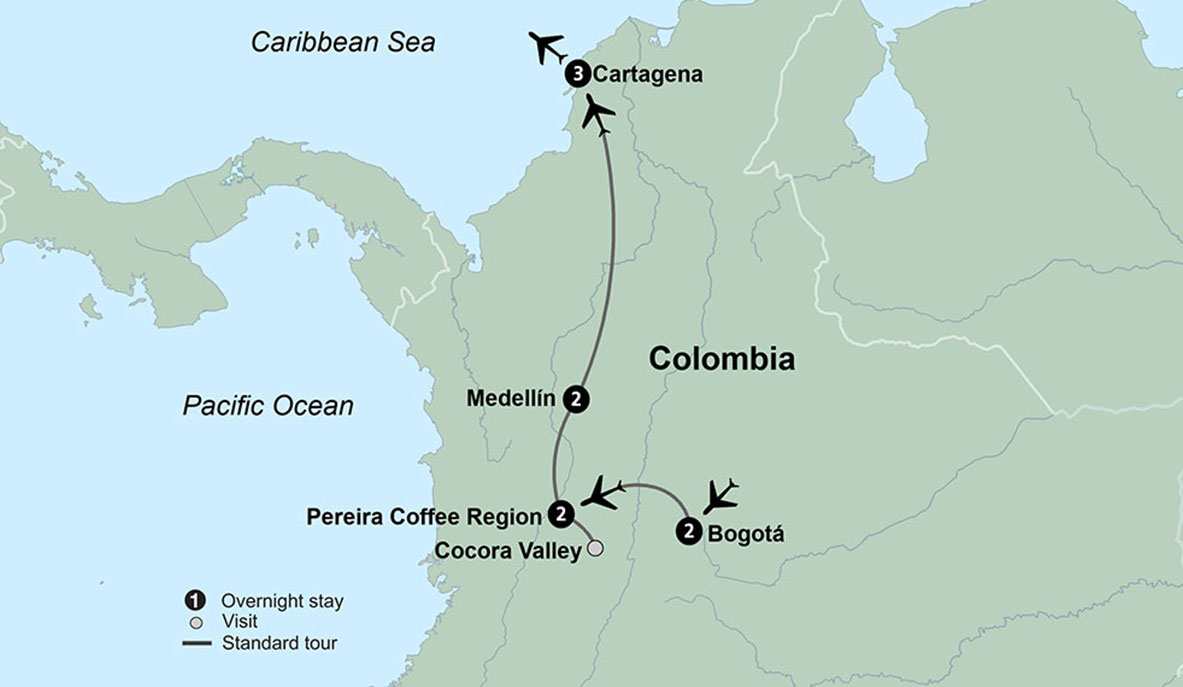 Itinerary
Day 1: Bogotá, Colombia - Tour Begins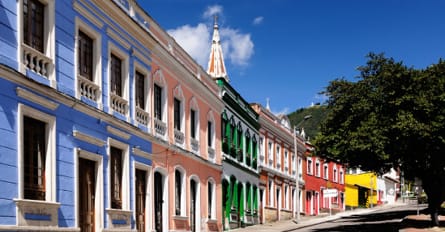 The allure of a red-hot culture steeped in history, art, and tradition sweeps across stunning Caribbean landscapes drawing you to Colombia – South America's Andean oasis. In the cradle of the Andean peaks, discover a Technicolour amalgam of culture, history, and romance in Bogotá – Colombia's elevated capital city.



Day 2: Bogotá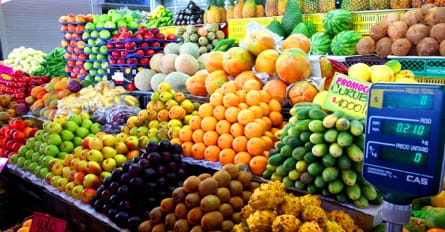 Colombia's heart beats in Bogotá. Discover why on a walking tour along the calles, the plazas, past painted brick and around emerald parks. Get lost in a mélange of colour and spice with a visit to Paloquemao Market. In here it's a sensory feast – a happy overload of exotic fruit, vegetables, meat, fish, herbs, and flowers. Embark on a tasting journey through the market's rainbow displays while your guide dishes out some favourite samples. All that glitters is indeed gold at the Museo del Oro, where 55,000 pieces of gold from pre-Hispanic cultures are exhibited across the rooms. Tonight, Colombian fare and friendship are on the menu for a welcome dinner at one of Bogotá's local restaurants.
Day 3: Bogotá - Coffee Region

Fly over mystical valleys and rolling jade hills, over terracotta-roofed farm houses, spindly wax palm trees and verdant coffee plantations. In this section of Colombia's coffee zone, learn about the coffee-making process and sample the perks of the region, bean to cup. Retreat tonight to your lodge overlooking the incredible countryside, an oasis in and of itself.



Day 4: Coffee Region - Cocora Valley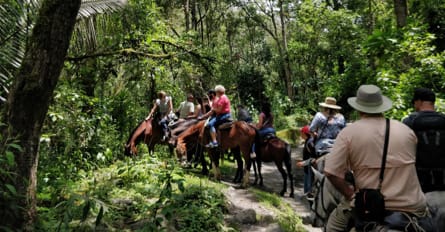 At the foot of the Andes, under clouds that swim between vivid green mountains and towering wax palms, experience the majesty of the Cocora Valley aboard equipped 4x4 jeeps known as "Willys." Then, it's your choice! Set out to hike the valley and look up at the slender poles of wax palms -OR- travel on horseback* to see the valley through the eyes of a Colombian farmer. In the magical surround of the Andes, enjoy a locally-sourced picnic** lunch before hitting the road to colourful Salento. In this small town, along quaint streets and paisa architecture, encounter local artisans and their unique crafts as you explore independently.



Day 5: Coffee Region - Medellín
Marvel at the natural wonders of the vast Aburra Valley on a scenic drive to Medellín, the "City of Eternal Spring." Dine with the locals and indulge in a specially cultivated tasting menu that highlights traditional ingredients with modern flare.

Day 6: Medellín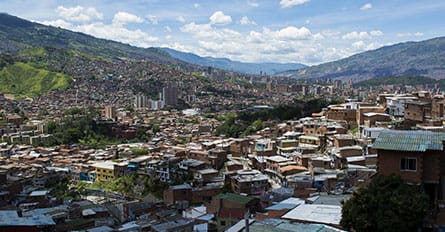 Medellín is a cosmopolitan hub deeply rooted in tradition, yet decidedly modern. In Comuna 13, a walking tour of this neighbourhood that clings to the mountainside is a journey that looks into Colombia's past with a focus on the future. Walk wide-eyed with a neighbourhood resident and curiously pass the chromatic murals and stunning graffiti art.
Day 7: Medellín - Cartagena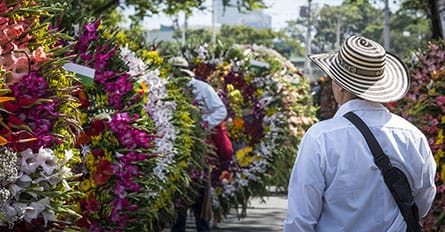 Spend this morning in the village of Santa Elena, nestled inside the Andes Mountains. The pastoral idyll of this traditional flower farm enchants upon the very moment of approach. Lush arrangements that serve as Medellín's cultural symbol are painstakingly crafted here for the Feria de Flores, Colombia's national flower festival. Meet with a true silletero and learn of the rich tradition and history of flower farming in Medellín as you discover firsthand what a "day in the life" of a flower farmer is like. Afterward, board a flight across a short strait to the tropical port city of Cartagena.






Day 8: Cartagena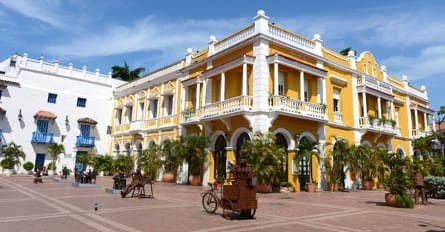 Today, see the city's colourful streets. In Bolivar Plaza, downtown's historic nucleus, see traditional musicians and dancers perform and women in dresses the colours of the Colombian flag selling fruit from the tops of turbaned heads. Enjoy the rest of the day on your own and dive head-first into the local culture.
Day 9: Cartagena
Today, take in more of Cartagena's special energy independently. Stroll the city, explore the iconic fortress of Castillo San Felipe de Barajas, or just have a seat at the bar, order a mojito, some ceviche, and do some serious people-watching. Perhaps you'll choose to take a day trip to the unspoiled Rosario Islands. This evening we toast to the end of a fantastic journey in Colombia.
Day 10: Cartagena - Tour Ends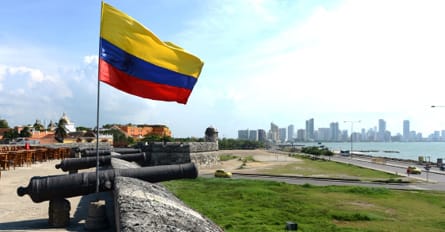 Your Colombian experience comes to an end this morning in Cartagena.
Enhance Your Trip
Pre and Post Night Stays
Enjoy arriving early or checking out late with our Pre and Post night stays (please inquire for rates)
Pre Night: Movich Chico 97
Standard double pricing - $160 per night
Post Night: Hyatt Regency Cartagena
Standard double pricing - $280 per night
Notes
Single accommodations are limited and are available on a first come, first served basis.
Smaller buses, which may not be lavatory equipped, may be used on this program. In this case, frequent stops are made during travel periods.
To truly experience the program and destination, you need to be able to participate in physical activities such as longer walking tours, walking over uneven terrain, climbing stairs and periods of standing. Some of the touring days may be longer, with select included activities occurring later in the evening.
To complete your tour, we include roundtrip airport-to-hotel transfers when purchasing our airfare with your tour. If you have arranged for your own air, we are pleased to provide you the option of purchasing these transfers. Please note that all transfers will leave at pre-scheduled times.
Triple and child accommodations are not available.
Please be advised many airlines do not provide advance seat assignments until check-in at the airport. Advance seating will be subject to the airline's terms and conditions.
Travel with just 19 passengers on this tour where a smaller group setting means a more personal travel experience.
Museums are closed on Mondays and holidays, and may be unavailable with little or no notice. Should this happen alternative sightseeing will be provided.
Highest elevation is approximately 8,000 feet/2,438 metres (Bogotá).
Activities may be rearranged due to flight arrival and departure times.
Canadians are required to a pay an entry tax (approx. CAD$85 or 145,000 Columbian pesos COP) to enter Colombia. Children under the age of 14 and adults older than 79 years are exempted. This tax is paid to customs officials, in cash or by credit or debit card, via a separate immigration line, designated for Canadians only. You will be issued a platinum card (Tiquete Platinum). You must keep the platinum card in order to show it upon exit from Colombia.
The internal flights are not included in the land price of your tour. These flights need to be arranged and purchased separately if you arrange your own air. Internal flights are included with the air portion of your tour if you purchase air through us. Internal flights that are purchased will be ticketed and distributed on tour by your Tour Manager.
Flights may arrive late in the evening on Day 1 or early the next day on Day 2.
*Helmets are not provided during the horseback riding choice on tour. **The picnic lunch is weather permitting.
Travel Tips
Electricity
When travelling to another country, you may need an adaptor and/or electric converter to plug your electrical devices and appliances into the local power grid. An adaptor changes the plug so it fits into the outlet. A converter changes the voltage coming out of the outlet. To determine what you need, first verify if the plugs on your devices fit the outlet of your destination. In Colombia, the plug types used are 2 prong round or flat plugs. If you plan to use anything with a three-prong plug, bring an adapter. If your plugs do not match this description, you will need an adaptor. Next, verify the voltage of each device you intend to bring. You can find this information on the cord, plug, or on the device itself. Many devices are dual-voltage. For those, you do not need a converter. If your device is not dual-voltage and it differs from the voltage of your destination, you will need a voltage converter. The voltage is 110V. If necessary, make sure to get a converter that converts to this voltage. If you plan to bring a sleep apnea machine, please remember to bring an extension cord along with the adaptor and voltage converter.
Time Zone
Colombia is the same as Eastern Standard Time. (1 hour behind during Daylight Savings Time)
Elevation
The highest elevation on this tour is 10,341 feet /3152 metres above sea level which you will experience in Bogotá if you choose to ride the Monserrate funicular during your free time. The rest of the city has an average elevation of 8,661 feet/2640 metres. Medellin, capital of Colombia's Antioquia province, sits at an elevation of 4,905 feet/1495 metres. When visiting Cartagena, you will be at sea level along the Caribbean coast. The drastic changes in altitude experienced throughout Colombia are what contribute to the country's unique climate system, where weather is much more location-based as opposed to seasonal.
Price
From $3299.00 per person based on double occupancy
Please inquire on other dates and rates
For more info and to book please contact
Scott Penney
(902) 223-0793 | 1 (833) 767-0767
Email: spenney@ttand.com
Prices and availability are subject to change without notice